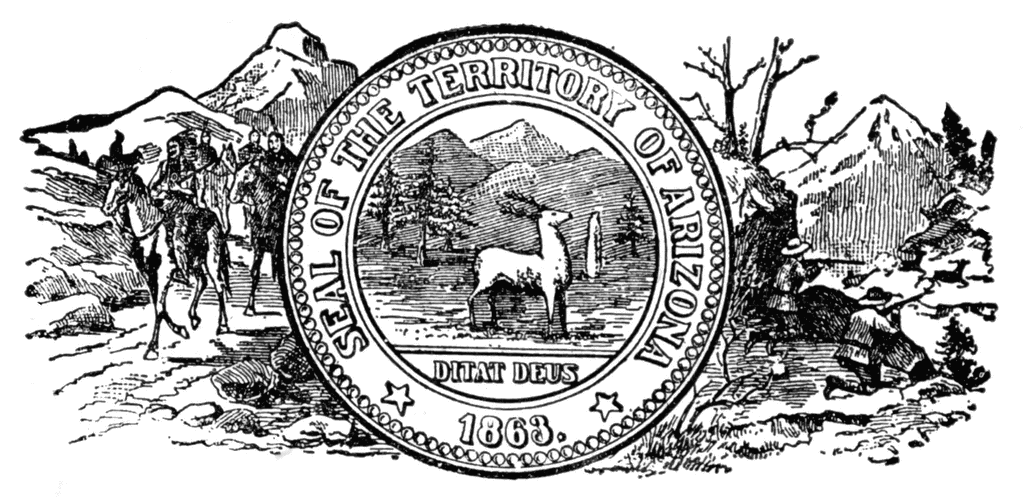 Churches
Organizations
Media
Other
St. Sava Serbian Orthodox Church
4436 E Mckinley St
Phoenix, AZ 85008
Phone: (602) 275-7360
This e-mail address is being protected from spambots. You need JavaScript enabled to view it
Our parish, St. Sava Serbian Orthodox Church in Phoenix, AZ, was incorporated in 1958 by a small number of Serbian Orthodox families that wanted to preserve their Orthodox faith and pass it on to future generations. The church hall was built in 1961 where Divine Liturgy was held as well as fund raising functions that helped facilitate the building of the actual church in 1974. The church hall was expanded in 1983 with an addition that was used for Sunday school classes.
With the growth of our parish came the need for more space. It was decided that a building just for religious educational purposes should be built. Construction of this building began in 1997 and was completed and consecrated in 2000. That building is our beautiful Cultural Center of St. Sava that holds our Sunday school classrooms, church offices, library and bookstore.
Over the years our parish has expanded from a few pioneering families to a few hundred parishioners on a weekly basis and over a few thousand Serbs and Orthodox faithful of other nationalities during the holidays of Easter & Christmas.
Father Janko serves as the priest at the church.
http://www.stsava.com/about-us/
St. Nicholas Serbian Orthodox Church
11640 N. 16th Place
Phoenix, Arizona 85020
Tel. (602) 943-0941

St Stephen Nemanja Serbian Orthodox Church
216 Park Avenue, Warren, Arizona 85603
Rev. Stevan Gagic
10744 N. 119th Street, Scottsdale, AZ 85259, tel (480) 661-0815
Sam Sorich, President Tel. 520-432-7407
http://www.westsrbdio.org/info/showarticle.php?article=church_bisbee
Folklore Group Srbija
Kolo of Serbian Sisters
http://www.stnikola.com/organizations/
Many of our parishioners enjoy our social and religious offerings such as our Sunday School Program, Bible Study, Choir, Circle of Serbian Sisters Group, Senior Citizens Group, and our newly added Youth Folklore Group and Arizona Serbs Soccer Club.
We are all witnesses to the fact that youth today, without faith in God, seek a purpose of life in what often kills life such as drugs, alcohol, and various worldly pleasures. Without faith in God it is hard to resist those temptations.
Parents and the Church are here to show their children the road to faith in God. And through their faith will keep them on the path to truth, justice and honesty.
Our Church choir sings the responses during Divine Liturgy every Sunday. Their beautiful voices are truly moving.
The Stevan Hristic Choir is comprised of over 30 adults who have chosen to share their gift of music with the Church. The Choir is a very active group which meets for weekly rehearsal.
"Let the word of Christ dwell in you richly in all wisdom, teaching and admonishing one another in psalms and hymns and spiritual songs, singing with grace in your hearts to the Lord." -Colossians 3:16
Music is an integral part of the worship services in the Orthodox Church. We are proud to have a music program which provides the opportunity for people to share their talents with God. We are blessed to have a vibrant music ministry program at St. Sava Church. The beautiful voices of our choir provide for a prayerful atmosphere during the Divine Liturgy.

"Nothing elevates the soul to such a degree as divine psalmody, which give the soul wings and liberates it from worldly concerns." -St. John Chrysostom
The Circle of Serbian Sisters was organized to encourage the Orthodox Faith, to help the church congregation in its work and to maintain Serbian national customs and traditions.
Circle of Serbian Sisters (Kolo Srpskih Sestara)
As their name might suggest, the work of the Circle of Serbian Sisters flows much like the unending shape of a circle. Whether in the old country, the United States, or anywhere else in the world, the chapters of the women's association work tirelessly in service to their parish communities.
Our local Circle of Serbian Sisters, organized in 1962, is one of the pillars of our church community. Their tireless fund-raising efforts have helped preserve our beautiful church and grounds. Their shining examples of volunteering and devotion to the church help preserve our traditions and encourages us all to do what we can to be better Serbian Orthodox Christians.
For more information or to join the St. Sava Kolo Sisters please contact:

Nedra Drobac, Kolo President
602-275-7360
Regular Monthly Kolo Sister Meetings are the third Sunday of the month following Divine Liturgy. Please try to attend. If you are not a Kolo member please consider joining us. Thank you.
Presently our Circle of Serbian Sisters Officers:
President Nedra Drobac
1st V. President Mira Radakovich
2nd V. President Marija Merriman
Treasurer Nancy Srejic
Secretary Vera S. Whitted
Sunshine Emily Sertich
Auditing Board
Sophie Pavich
Simona Momich
Danica Zatezalo
Our Senior group is a great way to connect with friends and enjoy the company of your peers.
Our folklore group is made up of 60 or so children ranges in age from 3 yrs old to 15 yrs old.
Our folklore group is our pride and joy. We have over 60 children who perform at our church festivities as well as travel across the U.S. sharing the joy of folklore dancing and making long lasting friendships with other Serbian Orthodox children.
You can see our group perform the first weekend in November at our annual SerbFest and at most of our church functions. They also tour the country and visit many of our other parishes.
Dance practice is every Friday night, 7:30 p.m. in the church hall.
Come and join us!
http://www.stsava.com/organizations/
Based in Phoenix, Arizona, USA, the Riznica Chamber Choir was formed with the intention of performing Serbian, Balkan and other Slavic choral music.
Media
SERB WORLD USA

About the Magazine
     In the fall of 1984, the first issue of Serb World U.S.A.appeared in Tucson, Arizona, after the new company purchased the original Serb World. Today Serb World U.S.A.is a striking 64 pages of black-and-white design with one bright color used as accent. It is printed on fine paper and averages 3 illustrations per page. The majority of the photographs are rare—from private collections or archives. Every article is extensively researched. The contributors are from all walks of life and from every conceivable background.
     Over 4,000 paid subscribers regularly receive Serb World U.S.A.which reaches over 20,000 readers in all 50 states and in Canada, Australia, Great Britain, France, Switzerland, Germany, and Yugoslavia.
     Serb World U.S.A.has been called "the best of its kind."  It is not a newsletter and not a newspaper.  Neither is it a scholarly journal. It can be casual and elegant, humorous and serious. The dozen articles in each issue are anywhere from 1 to 15 pages in length. It is a magazine for people who like to read. It is entertainment and good information. Several professionals in the publishing field agree.
     Meinhart Lagies of the Detroit Free Presssaid, "I'm far from being a Slav but I enjoy everything about your magazine... what strikes me the most, I suppose, is the professional way it is designed and edited. And I don't mean 'professional for a small magazine,' I mean professional, period."  A publisher for forty years, George H. Seferovich, has called Serb World U.S.A.a "...delightfully crafted magazine." American author Robert St. John believes, "Your magazine is (should be) of interest to non-Serbs. Very professional and very slick... "
     Serb World U.S.A.is an independent business, a magazine published in English about Serbs and their place in the world—past, present, and future. It is cultural and historical. Some see it as "a link to present and future generations."  It is neither subsidized nor sponsored. The stories and articles are published solely for the enjoyment of the readers, and for twenty-two years, the magazine has relied only on subscription and advertising revenue.
     Serb World U.S.A.covers a wide variety of subjects from folk customs and religious traditions to music, art, poetry, and history. There are also stories about people, communities, and churches. There are articles about the native lands of America's Serbs—Montenegro, Dalmatia, Hercegovina, Bosnia, Lika, Kordun, Banija, Zumberak, Slavonia, Srem, Banat, Backa, and Serbia. There are features about the Serbian connections to the famous train, the Orient Express; the ever-popular operetta, the Merry Widow; and the master of art nouveau, Alphonse Mucha. And that is just the beginning.
     Serb World U.S.A.is also the story of Serbs in America, the immigrants and the emigres, and the contributions they and their descendants have made to the New World in art, music, science, the media, sports, business, literature, scholarship, industry, government, the military, and much, much more.