Newspapers
SERBIAN MIRROR           THE LIBERTY ONLINE -SNO      AMERIKANSKI SRBOBRAN
VESTI                                                     S.Y.P
BYRONICA is published quarterly by The Lord Byron Foundation for Balkan Studies
Church Printed Media
The Official Publication of the Serbian Orthodox Church
in the United States and Canada
The Path of Orthodoxy
The Diocesan Observer
The Official Publication
The Clergy Messenger

A newsletter published by the Clergy Brotherhood of the Serbian Orthodox Church in North and South America. Published three times a year, for Christmas, Pascha and the New Ecclesiastical Year.
"SPASOVDAN"

Jerej Dr. Branislav Koncarevic
4301 W. Riverside Blvd.
Rockford, Illinois (IL)
---
Magazines
About the Magazine
In the fall of 1984, the first issue of Serb World U.S.A.appeared in Tucson, Arizona, after the new company purchased the original Serb World. Today Serb World U.S.A.is a striking 64 pages of black-and-white design with one bright color used as accent. It is printed on fine paper and averages 3 illustrations per page. The majority of the photographs are rare—from private collections or archives. Every article is extensively researched. The contributors are from all walks of life and from every conceivable background.
Over 4,000 paid subscribers regularly receive Serb World U.S.A.which reaches over 20,000 readers in all 50 states and in Canada, Australia, Great Britain, France, Switzerland, Germany, and Yugoslavia.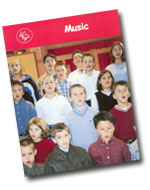 Little Falcons is perhaps the best magazine for young people in the Orthodox Church that I have come across...it succeeds by being fun, educational, interesting, while teaching the traditional Orthodox piety. Parents, grandparents, older brothers and sisters, all will find themselves interested in all the "goodies" this magazine has to offer. It is so well organized from the front to the back cover, that it almost seems to have just "fallen off the press"! There is a great deal of thought, planning and obvious concern for the passing on of Orthodoxy and love for God. It makes a wonderful "church-school" text for those doing home schooling or isolated Orthodox Families.
By: Father Moses Armstrong
Editor: Fr. Thomas Kazich
If there are any additional web sites not listed below,
please feel free to submit the same to This e-mail address is being protected from spambots. You need JavaScript enabled to view it